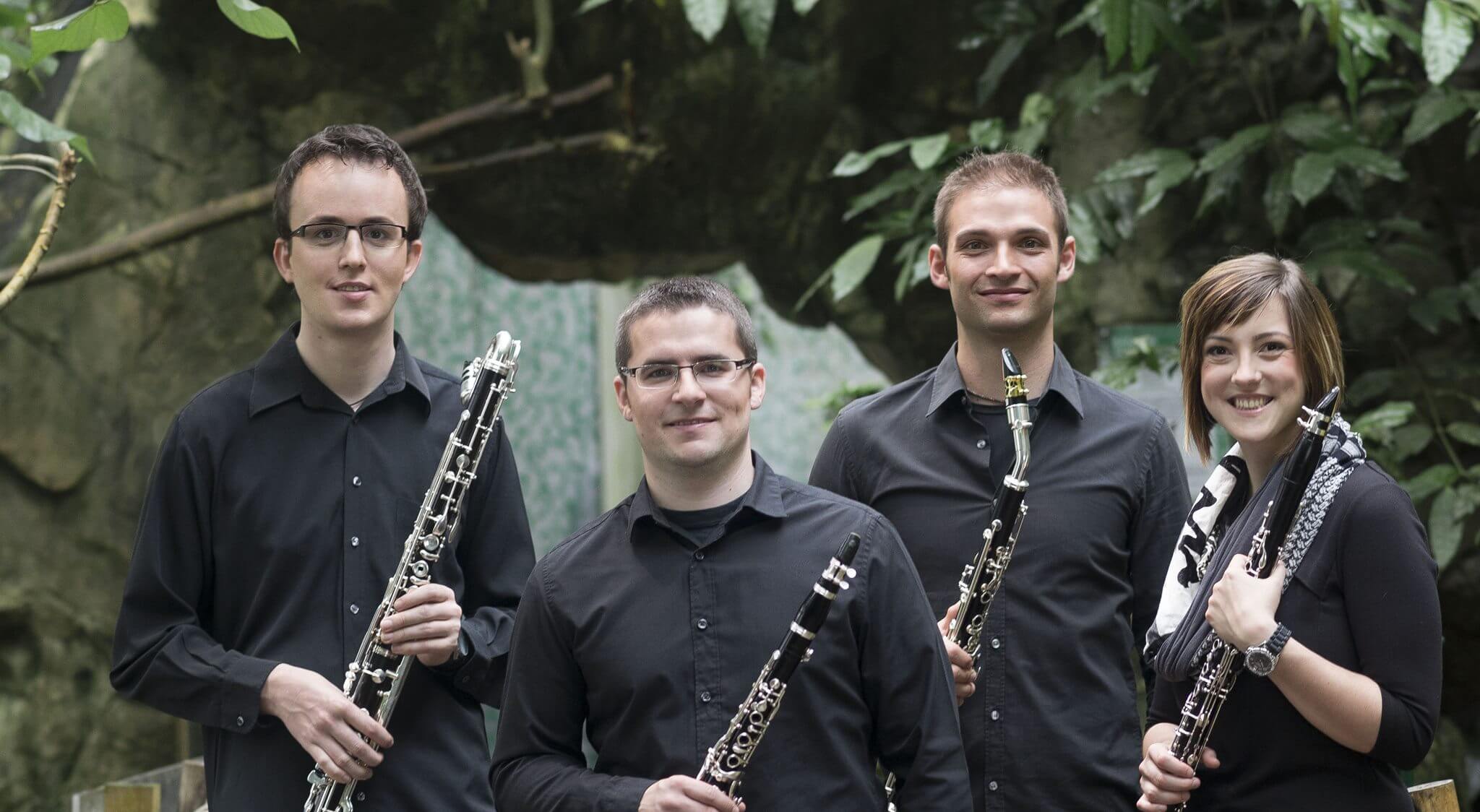 What connects these four musicians is a love of music and a very close friendship – this can also be noticed in their musical interactions. Thus, music of various genres, across all eras is being performed on a very high level.
The idea to found the clarinet quartett "QuartArt" was born in 2004. The Quartett developed from a school ensemble of the Musikgymnasium Oberschützen under the direction of Hubert Salmhofer (Vienna Clarinet Connection). After several years of successful rehearsing, concerts, gigs and one or another change, today's lineup was fixed. The "old hands" Thomas Lukschander and Alexander Pongratz found two congenial partners in Andreas Zinggl and Barbara Brunner, who joined the quartet in 2011.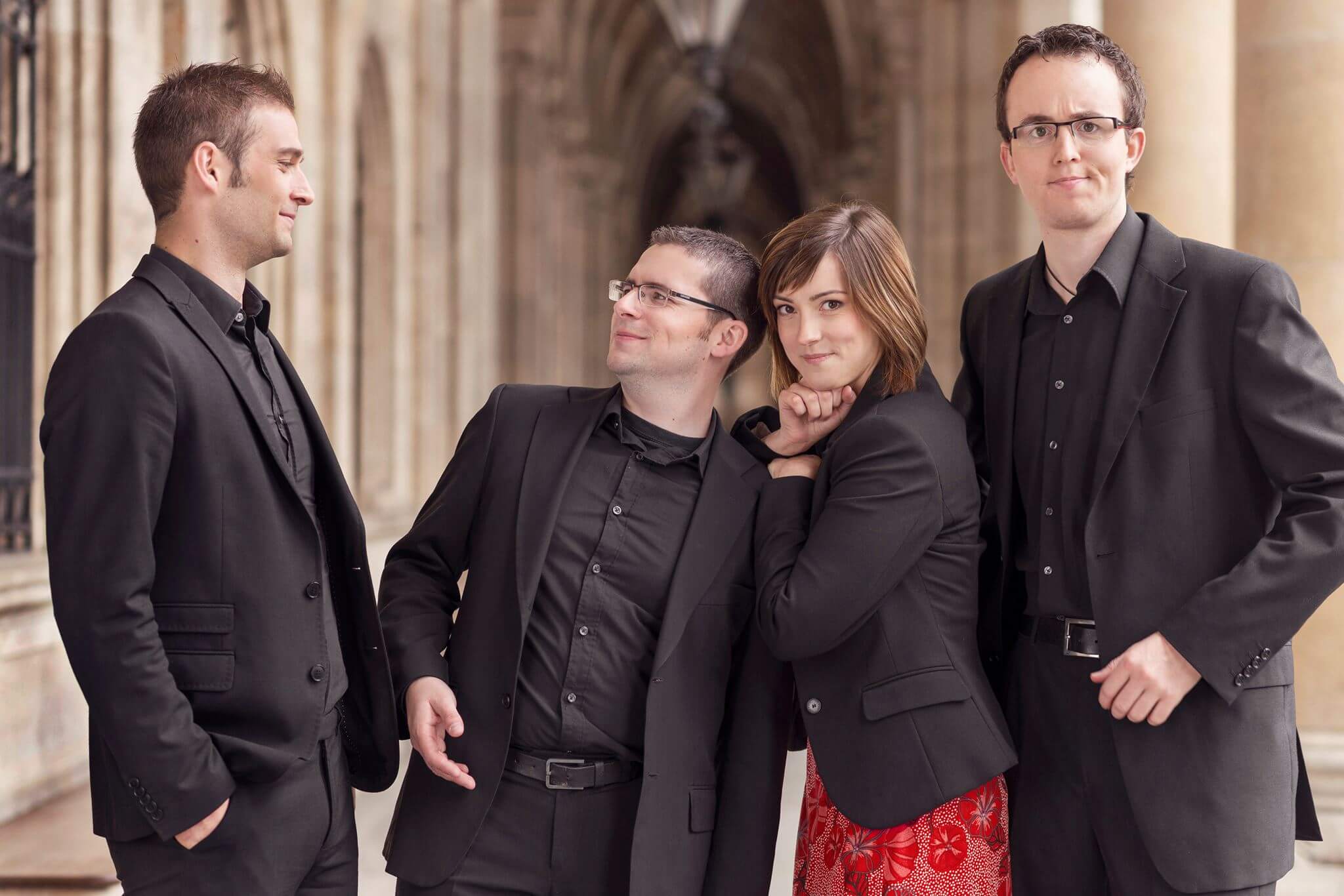 The ensemble performs original compositions as well as adaptions, part of which they write themselves. The musicians are especially pleased to have adaptions of their former member Stefan Potzmann in their programme. One of these adaptions was chosen to be played at their recent performance at the Treffpunkt Klassik on the radio channel Ö1.